LINKS
Disclaimer: On some of these web sites there may be materials which are not totally biblical but I have visited each site and found them appropriate to be included here. If you find anything on any web site listed which seems biblically unacceptable, please e-mail me so I may investigate. I desire to be as faithful to God's Word as I possibly can but sometimes fall short of that goal. Where a graphic exists, click on it to go to the web site. I have included some secular web sites which I believe would also be beneficial to anyone visiting here. - Reviewed and fixed 11/1/20
---

Please do not send any secular links. This is a ministry website and not an information site for every disease or situation under the sun. Your requests will be deleted!
---
Amateur Radio
---
Assisted Living
---
Campgrounds and Conference Centers
Tuscarora Inn Sandy Cove
---
Charismania
---
Churches
Free Presbyterian Church in America
Liberty Fellowship (Chuck Baldwin)
---
Computer Safety For Your Body
---
Cult Exposure
---
Domestic Violence
National Domestic Violence Hotline
The Ultimate Guide to Thriving as a Newly Independent Woman
Financial Savings & Debt Management
National Coalition Against Domestic Violence
Real Men Do Not Hit Women!!
---
Educational Institutions
---
For Preachers and Teachers
---
Free Press
---
Health Related
---
History
---
Hobbies
---
Home Schooling
---
Hospitals
---
Law Enforcement
CIA

- Central Intelligence Agency

DEA

- Drug Enforcement Agency

FBI

- Federal Bureau of Investigation

Human Trafficking Hot Line - 1-888-373-7888 or text 233733
---
---
Ministries - Biblical History - Hebrew Scriptures
Re-dating the Hebrew Kings by Bruno Kolberg
---
Ministries-Business
---
Ministries-Financial
---
---
Ministries - King James Bible Publishers
---
Ministries - To Missionaries on Furlough
---
Ministries - Prison
---
---
Ministries-Reformed (Doctrines of Grace)
---
Ministries-Roman Catholics
---
Ministries-Science
---
Ministries-Sex Offenders
---
Ministries-Various Subject Focus
---
Pro Life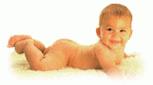 ---
Psalms and Hymns
---

Secular Sites of Interest

---

The Truth Behind the Truth Links

Wake Up America before it is too late!

(Isa 29:15 KJV) Woe unto them that seek deep to hide their counsel from the LORD, and their works are in the dark, and they say, Who seeth us? and who knoweth us?

(Jer 23:24 KJV) Can any hide himself in secret places that I shall not see him? saith the LORD. Do not I fill heaven and earth? saith the LORD.


3 Reasons for this Important Section:

1) Exposing the New World Order, the Political Enemy of Christianity and Freedom!

2) Exposing International Talmudic Zionism the spiritual enemy of Christianity
3) Exposing Radical Islamo-Fascism
Vacation and Getaway

Dry Tortugas National Park in Florida